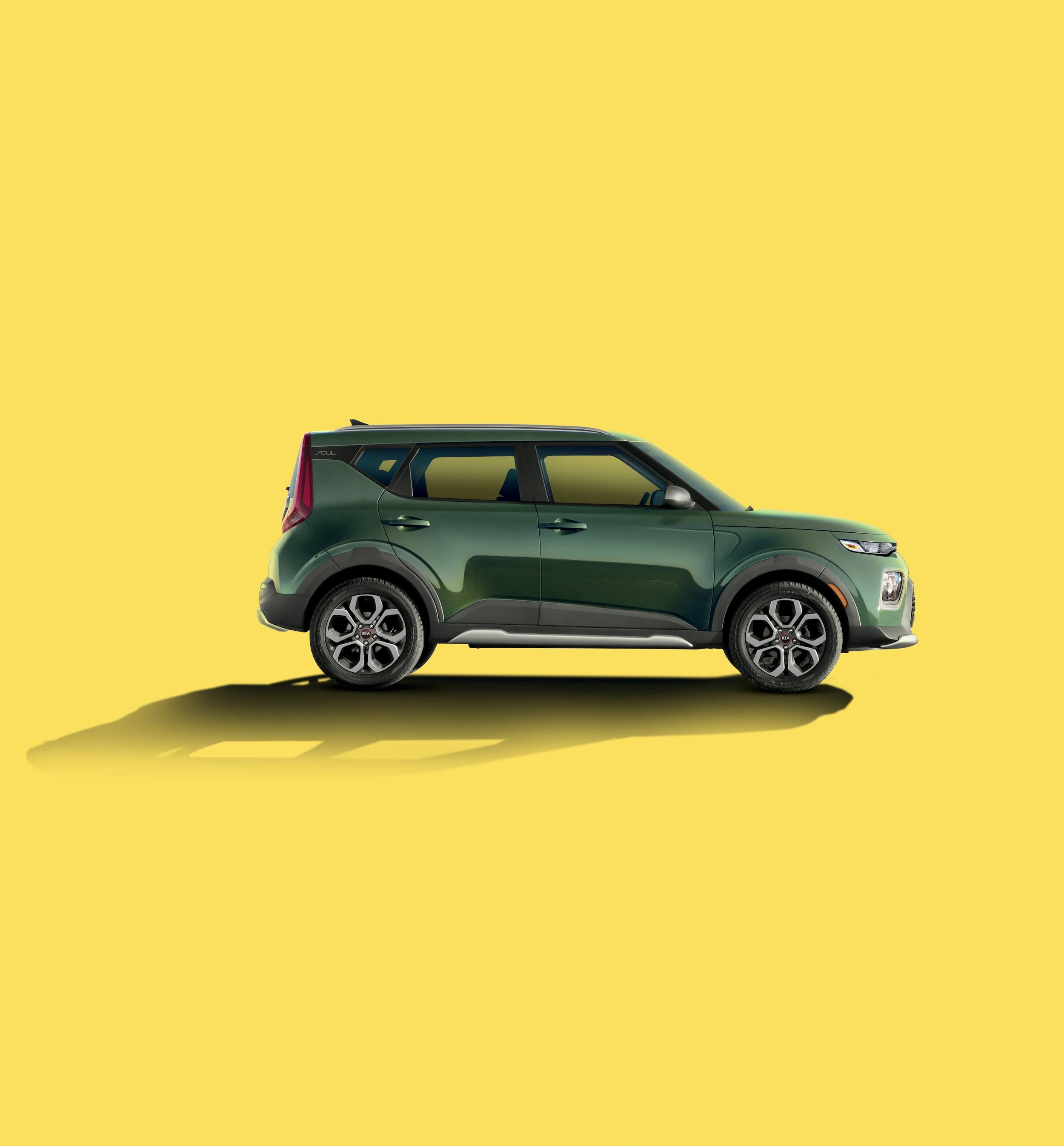 ?It's no secret that the Kia Soul has personality. Its unique shape stands out in a crowd. The 2020 Kia Soul has been reinvented without losing its classic shape. Both the exterior and interior are completely redesigned, along with all-new high-tech features. From the all-new GT-Line trims featuring available turbocharged engines, unique styling, and available center exhaust for an all-new rugged looking Soul X-Line outline. Learn more about the all-new Kia Soul and continue reading!
Driving Enthusiast
The 2020 Kia Soul is reimagined with more power. We invite you to hop in, buckle up and get ready for an adrenaline rush that will get you feeling as powerful as your engine. The Kia Soul features a GT-Line Turbo's turbocharged 201 horsepower engine. Between its exciting exterior design and exclusive options and a transmission inspired by racing roots, the Soul GT-Line Turbo proves it's possible to be both all show and all go.
The Soul Gt-Line Turbo's 1.6-liter engine outputs a fun-inducing ride. All of the power comes from a 7-speed DCT transmission, offering lightning fast shifts better performance. Exclusively on GT-Line Turbo trim, the center-mounted dual exhaust with polished tips let the revs come to life within a unique, gloss black rear diffuser.
High-Tech Features
The 2020 Kia Soul features bigger touchscreens. Explore more using the 10.25" HD touchscreen, offering a split-screen view, two simultaneous Bluetooth® device connections, along with Apple CarPlay® and Android Auto™ compatibility.
Available UVO link makes life on the go easier by offering smarter infotainment through an enhanced telematics suite and smartphone app. The UVO link seamlessly connects your smartphone to your Soul, giving you easy access to remote lock/unlock, remote climate control, 24-house roadside assistance and more.
The 2020 Kia Soul is more than you expect with its new design and modern interior full of features to make your next journey more connected and more exciting. For every kind of enthusiast, there is something to appreciate in the Kia Soul's new design.